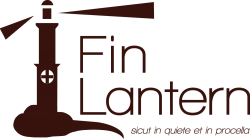 in collaboration with

is pleased to present: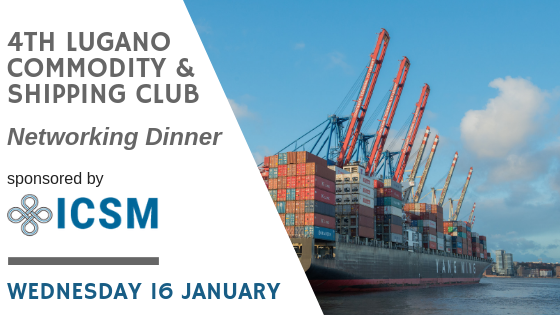 The Lugano Commodity & Shipping Club Networking Dinner represents a unique networking opportunity for those who are involved in this business sector in the Ticino area.
By joining us, you can meet other professionals, discuss main issues and opportunities, be updated about most recent regulatory changes, develop synergies.
The Sponsor presentation will be followed by an important networking with a standing dinner that will give you the opportunity to enrich and strengthen your business relationships.
RESERVE YOUR SEAT NOW AND ENJOY THE 4th COMMODITY & SHIPPING CLUB NETWORKING DINNER!
WHEN:  Wednesday, 16 January, 2019
TIME: 18:30 – 22:00
WHERE: Hotel Splendide Royal (Riva Antonio Caccia 7, 6900 Lugano, www.splendide.ch)
PROGRAM:
18:30 – 19:00
Registration
19:00- 19:10
Welcome by Riccardo Esposito (CEO at FinLantern) 
19:10- 19:30
Presentation by Noam Herold & JL Jaumin
Digital Forensic and Cyber security in the era free movement of information
– e-discovery
– Forensic analysis
– Litigation Support
– Cyber Security
– KYC
Sponsor:

ICSM IS A PRIVATE COMPANY, FOUNDED IN GENEVA (SWITZERLAND) IN 2013. WITH A STRONG GLOBAL PRESENCE AND RELATIONSHIPS IN AFRICA, MIDDLE EAST, SOUTH AMERICA, EUROPE AND SOUTH EAST ASIA, WE ARE ABLE TO COVER MOST MAJOR COMMODITY FLOWS.
19:30 – 22:00
Networking & Standing Dinner
REGISTRATION
CRAZY EARLY BIRD with Coupon (until 21 December): CHF 140
EARLY BIRD  with Coupon (22 December – 15 January): CHF 160
ONSITE: CHF 200
---

Companies that have registered at least one delegate to the past "Lugano Commodities & Shipping Networking Gala Dinners":
24Vision Shipping & Risk Solutions SARL, APM Terminals, Arrow Asset Finance , Assandri White Manor – Red Manor, Assicurazioni Generali, Associazione italia hong kong, Atradius Crédito y Caución S.A., AU GROUP, AUTA MAROCCHI SPA, B&C Swiss SA, Banca Profilo S.p.A., BC Insurance, BEAM SHIMADZU TEIKOKU, BitNautic, BIX System Corporation, Cambiaso Risso Marine Spa, Camera di Commercio Italiana per la Svizzera, Cardinal Consulting Srl, Caspian Week, Celebes Divers, chebanca!, Chinsay, Coeclerici Commodities SA, Consulting&Service, CREDIT SUISSE, Direct Antwoord SA, dMTV studio legale associato, Duferco Group, DXT Commodities SA, EALIXIR, East Metals AG, Easternational, ESA Srl – Ship2Shore, Euclid sa, Europe hktdc, Filhet-Allard Maritime, FIS, FLAME S.A., Flame SA, FLOATING NPL , Furlog, Furlog srl, GAC, Global Marine Supplies Spa, GRENDI TRASPORTI MARITTIMI, Gtrade System Suisse SA, Guidepoint, HEC Lausanne, HKTDC, IC Solutions, ICBA Switzerland / Malakut AG, Icbc standard bank, Ignazio Messina & C. S.p.A., Ince & Co. Monaco SARL, Integral Petroleum, InterFishMarket.com, INTERPORTO SUD EUROPA, Intertek, Italinox Vietnam, Italy changjiu logistics, Kazmunaygas trading AG, Kommodities Partners, LH Trading Ltd, Logwin, MasOceans SA, Metrading International AG, Mining Sense, MODALOG SA, MR InternationalLawyers, Navis Insurance Ltd., Navticon Group, Nawgan Consulting Services, Newfin SA, NMA Investments, NOVA ALGOMA, Nova Marine Carriers, Nuer SA, Omlog international, PICCININI & PARTNERS – Swiss Desk, PricewaterhouseCoopers SA, Lugano, Progetto-GOLDENCROSS, Richmont Group, RIVIERA MARINE SAM, SEABRIDGE INSURANCE SA, see finance Schweiz AG, ship2shore, Shipping Professional , SISAM SA, SOGECO INTERNATIONAL S.A., Spark Energy Resources SA, Spediservices s.r.l., StarStone Insurance, Steinbock Financial Group SA, Studio bonelli erede genova, Studio Legale Frondoni, Studio Legale MGMP e Associati, SUPSI, Swisslinx AG, Swissworld, The ICE, The Shipping Industry, TWE Consulting , UBS Switzerland AG, VOLTRI TERMINAL EUROPA SPA, Wideangle LNG, Yardgem Docks.

BROWSE THE PHOTO GALLERY ON INSTAGRAM AND

FOLLOW US!
Are you interested in a 

SPONSORHIP OPPORTUNITY?


Contact us at Events@FinLantern.com
---
****************************************************
CONTACT OTHER PARTICIPANTS THANKS TO THE FINLANTERN COMMUNITY*
With the FinLantern Community* you can:
access the list of all delegates registered to The Lugano Commodity & Shipping Club Networking Dinner;
select the most interesting profiles;
send messages to them;
organize and plan your 1-on-1 meeting agenda;
develop new business opportunities with real professionals during the Networking Dinner.
How to access the list of Delegates:
Log in with your password (the username is the email address)
(In case you do not remember the PWD, please activate the recovery procedure)
Select EVENTS in the menu;
Click on The Lugano Commodity & Shipping Club Networking Dinner (DELEGATES LIST);
Start messaging and increase your business relationships!
*Community will be open one week before the event!