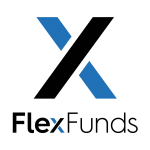 With over $3.0 billion in securitized assets and a presence across the Americas, Asia, and Europe, FlexFunds is a recognized leader in providing customized investment vehicles for asset managers, hedge funds and family offices through its robust asset securitization program. FlexETPs are distributed through a listed Euroclearable security, providing operational and distribution advantages for asset managers globally.
FlexFunds' asset securitization program major advantages for asset managers are:
Speed & Efficiency: Issuances launched within 4 to 6 weeks including turnkey solution and setup on banking platforms.
Global Distribution: To capital markets providing a listed security with an ISIN code.
Access Investors on worldwide trading platforms with no additional KYC or AML.
FlexFunds works with selected service providers such as Bank of New York, Euroclear, PriceWaterhouseCoopers, Sanne Fiduciary Services, Reuters & Bloomberg. You can learn more at FlexFunds.com or at info@flexfunds.com
Website: www.flexfunds.com