FinLantern, (Promoter of Lantern Fund Forum, Lantern Commodity Forum, Lantern International Fiscal Forum, FinDating in Geneva), provides you with the "FinLantern Community": the unique digital tool built in order to generate links among qualified financial professionals, who will be in the same place, at same time, with the same ambitions: develop their own businesses.
1. REGISTER TO LIFF 2017
2. JOIN THE "FINLANTERN COMMUNITY"
3. CONTACT ALL MEMBERS OF THE COMMUNITY ATTENDING LIFF 2017
4. EXCHANGE MESSAGES WITH OTHER ATTENDEES
5. ORGANIZE WITH THEM MEETINGS DURING THE EVENT
6. DEVELOP BUSINESS OPPORTUNITIES!
NOT YET A MEMBER?
1. Complete the form with all the information requested and click on REGISTER
2. Please complete your profile in order to finalize the registration (by uploading your photo and by completing the deal info you will increase significantly the likelihood to be contacted by other delegates)
3. Check your email box and click on the activation link in the confirmation e-mail, in order to activate your account (please, check also in the spam folder).
4. Create useful business relationships with other exhibitors or qualified delegates and meet them during Lantern International Fiscal Forum
ALREADY A MEMBER?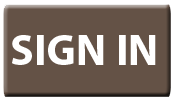 1. Login to your personal account
2. Complete your profile with all information. Hence you will increase the likelihood to be contacted by other members
3. Create useful business relationships with other exhibitors or qualified delegates and meet them during Lantern International Fiscal Forum