The Hotel de la Paix is located close to the Lugano lake and at a walking distance from the city center, 5 km from the Lugano-Agno airport, 1 km from the train station and offers exclusively to its guests a large private parking (60 places).
Two other parking are available near the Hotel.
How to Reach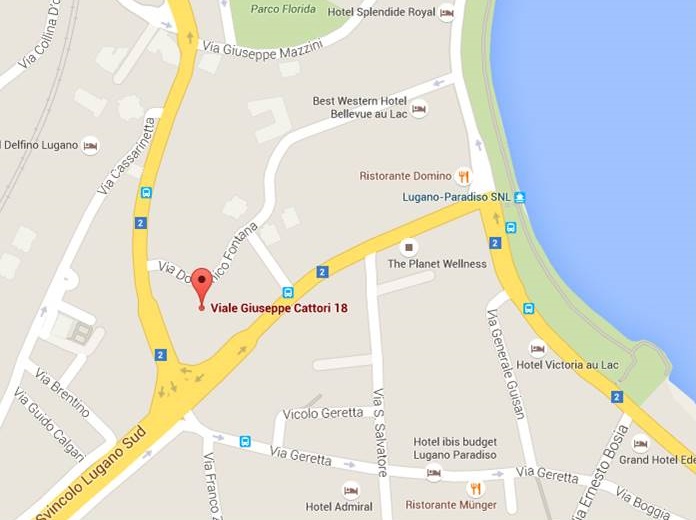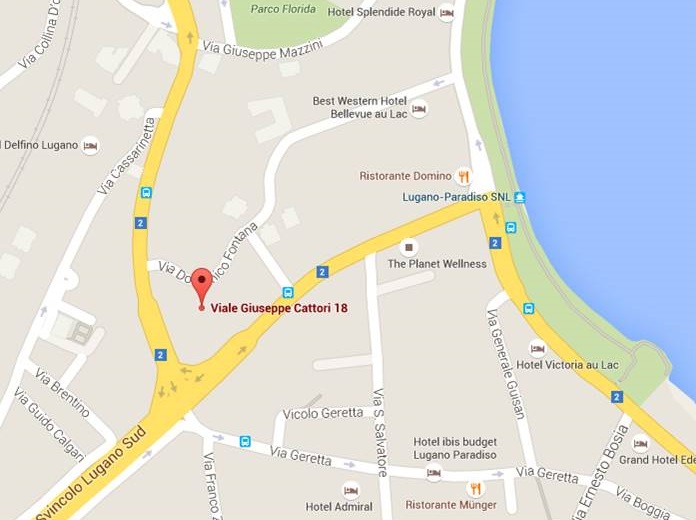 Lugano is extremely easy to reach by any public transport (rail, regional airport of Lugano-Airport) and private (A2).
CAR
FROM MILAN:
"Autostrada dei Laghi" A9 direction Como-San Gottardo or the A8 motorway towards Varese-Stabio.
Suggested exit Lugano Sud.
FROM ZURICH:
Highway A2 direction Gotthard-Chiasso-Italy.
Suggested exit Lugano Sud.